Sign up for our Newsletter
Enter your information here to signup for our email list: we won't be bugging you very often and will make it worth it for you if we do. Thanks.
About Good Body Products
We are Good Body Products. Our business is fully integrated into our lives here in southern Vermont. Our business is small yet potent. When you call, you will speak with one of us, Trish or Chris. Every day we work for our company, because the company is our own lives. We put our hearts into what we do here. We are the backbone of America. We believe we are representatives of the future of sustainable commerce. Your support builds the quality of our products.
We appreciate you immensely.
Thank you.
Good Body Products
1738 River Road
Guilford, VT 05301
(802) 254-1290
email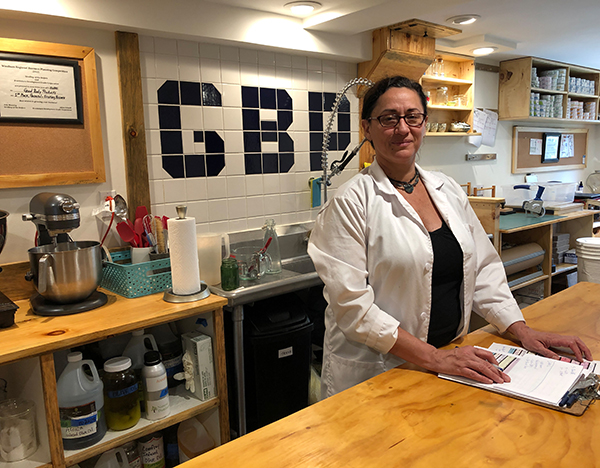 Good is Green
Good Body Products is committed to producing the best possible products with the finest, responsibly-created ingredients made. We use only organic natural ingredients in all of our products. We work to reduce our ecological footprint by growing our own or by sourcing locally ingredients. We continue to research "impact-free" methods and materials we can use in our manufacturing. Good Body Products follows green practices in the manufacture of our products. In doing so, we feel we increase the quality of our products and bring an overall benefit to the planet. We create products we use ourselves every day and are proud to offer them to you.
We do not use any sulfates, parabans, silicones, PEG, petro chemicals, artificial fragrance or artificial coloring—only nature and love go into our products.
We never test on animals. Why would we do this? Some customers, including veterinarians, do use some of our products on their animals with great success (CBD Extracts, Infused-oils, Aromatic Mists).
We are non-GMO and all vegan, aside from the beeswax we use in our products.
We source certified organic ingredients from our own farm or from local providers when possible.
Nearly all of our products are made with USDA certified organic, locally sourced, all-natural, chemical and preservative free ingredients. Our DEODORANTS are only certified as "Made with Organic" (70% or more organic) and our POWDERS are not considered organic. These products contain Kaolin clay, and although a natural occurring and unprocessed substance, it is not considered organic by USDA.